Temploux brocante 2020
- Cancelled !
Ladies and Gentlemen,

We deeply regret to have to officially inform you via this message that the Temploux Antique Market 2020 has been cancelled. This decision is the logical consequence of the decision from the City of Namur to cancel all mass events on its territory.

Everyone's health is all that matters in this terrible period. But we will win this battle!

We would like to thank all of our 750 voluntary people who contribute each year to the success of this big organisation.

We are also grateful to all our suppliers who are facing a very difficult period.

Thank you to all our visitors who come each year to our little village.

And finally we deeply thank the exhibitors who are the heart of our event! We will soon inform those already registered about the practical modalities.

We are looking forward to meeting you again next year on 21 and 22 August 2021 for our 43rd edition of the "Brocante de Temploux"!
​
So far, take care of yourself and of the others!
The Executive Committee.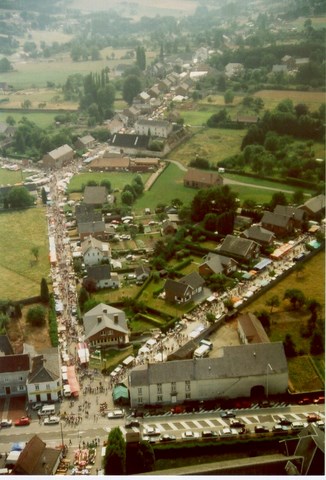 Next...
The next Brocantes:

2021: 21-22/08
2022: 20-21/08
2023: 19-20/08
2024: 24-25/08
2025: 23-24/08
2026: 22-23/08
2027: 21-22/08